Yuri Suzuki: Product Design Meets Music
The Sound Chaser is an amplified toy train with a stylus (record needle) that runs along tracks made of old vinyl records. The artist, Yuri Suzuki is an amazing dude who, for the last few years, has been leading innovation on the relationship between music and product design. Watch the video above to see a demonstration of the new music-inspired products he produced for the London Design Festival. Below are some of my favourite musical products Suzuki has created over the last few years…including a musical kettle, which looks more like a guitar than a kitchen appliance.
Click on a picture for more detailed info on each product:
Musical Kettle: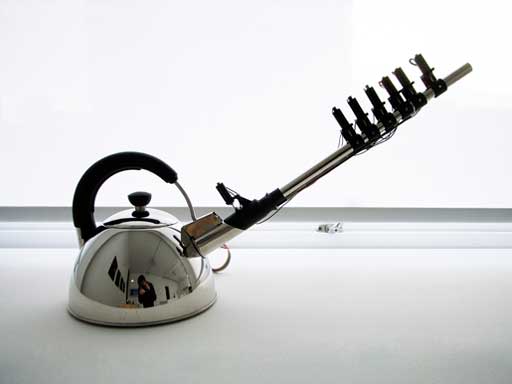 As this kettle boils. It whistles your favourite tune.
Graffiti Radio (Future Pirate Radio):
Artists can spray QR codes, which when viewed with with mobile phone camera, leads the viewer to the pirate radio station through the internet.
Sound Jewellery: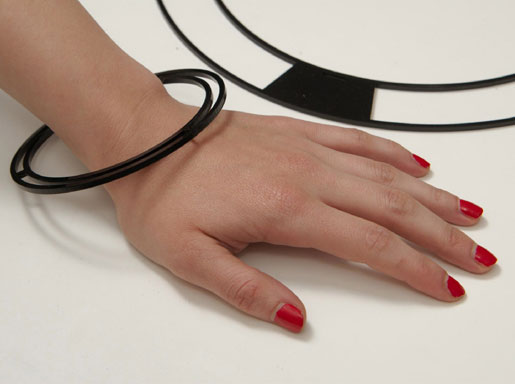 Grooves etched in the jewellery preserve precious memories in sound –like a personal message from a loved one.
[via Core77]